Due to the Corona Virus we are unable to confirm when we will present our next production.
For the time being we have cancelled our plans to perform 'Twist' by Miles Tredinnick. Instead we are focusing our efforts on planning an outdoor Summer event. As you can imagine it is very difficult at this time to be certain if we can achieve this but we'll give it a bloomin good try.
More information will follow as soon as we can safely continue.
Wheelchair access and toilet facilities are available in Grange Hall which also has a hearing loop for the hard of hearing.
Performances will start promptly at 7.30 pm - the doors and the bar open at 7.00 pm.
To find the theatre:-
Grange Hall,
Vicarage Lane,
Radcliffe on Trent,
Nottingham,
NG12 2AA
(see map by clicking on the Contact button above)
All tickets are priced £9 except for our new Tuesday evening price of £8 (ticket price includes a programme and tea or coffee).

Please note tickets are non-refundable

A standard fee of 10% will be charged when you purchase your tickets on-line via TicketSource,
using either a credit or debit card (see below)
Tickets will be available when we are able to restart:
TicketSource
You can order your tickets on line using this link 
Click on this 'ticket' to buy your tickets.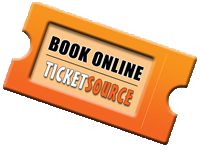 or from Pen2Paper, Main Road, Radcliffe-on-Trent or our ticket secretary on 0115 933 2906, or any Group member.
If you need to contact the ticket secretary you can do so using this link ticket secretary
Mailing List
If you would like to join our regular mailing list to find out which play we are going to perform next and to have the option to buy your tickets early, please contact our ticket secretary on 0115 933 2906 or e-mail ticket secretary