Two One Act Plays.
The first play is called
"Alternative Accommodation" by Pam Valentine

Synopsis
Recently widowed, Anna is visited by her three middle-aged children who have already decided that the family house must be sold and Anna move either to a residential home or sheltered housing. In fact, anywhere so long as it's not with any of them !  Their mother has started drinking and is increasingly forgetful. 
However, their veneer of filial concern doesn't fool Anna who has other ideas. F
ar from suffering from the dementia her children imagine she is starting, Anna has actually taken control of her life and has organised her own future - without them !
"When I Snap my Fingers" by Bruce Adam
Synopsis
Simon and Maria Moffat agree to undergo hypnosis as part of performer Sven Gali's act when a ­fire alarm sounds before Sven has had a chance to remove the effect of certain trigger words. The following day Simon has invited his new American CEO boss and Daniel's wife Dolly round for dinner in the hope of salvaging his foundering accountancy career. With both Simon and Maria still susceptible to the key words, however, some very odd behaviour in the presence of their guests makes Simon's future look more vulnerable than ever.  Can Simon save his career? Will Daniel ever understand British humour? Will Dolly ever understand anything? Will Maria stay dressed? Can daughter Sally save the day?
Why not come along and find out for yourselves.
Grange Hall, Tuesday 17th to Saturday 21st May 2022
Performances will start promptly at 7.30 pm - the doors and bar open at 7.00 pm.
To find the venue:-
Grange Hall,
Vicarage Lane
NG12 2FB
Radcliffe-on-Trent
Nottinghamshire
(see map by clicking on the Contact button above)
All tickets are priced just £9, except for Tuesday when it's £8 (ticket price includes a programme & a coffee or tea in the interval).

Please note tickets are non-refundable

A standard fee of 10% will be charged when you purchase your tickets on-line via TicketSource,
using either a credit or debit card (see below)
Tickets are on sale now from:
TicketSource
You can order your tickets on line using this link 
Click on this 'ticket' to buy your tickets.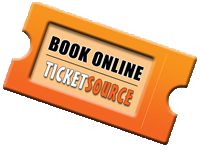 or from Pen2Paper, Main Road, Radcliffe-on-Trent
or from our ticket secretary on 0115 933 2906, or any Group member.
If you need to contact the ticket secretary you can do so using this link ticket secretary
Mailing List
If you would like to join our regular mailing list to find out which play we are going to perform next and to have the option to buy your tickets early, please contact our ticket secretary on 0115 933 2906 or e-mail ticket secretary